St Augustine's Parish is a great community which tries to live the Gospel in all that we do. If you live locally we hope this site will inspire you to join our community. If you live far away, we hope that this site will provide inspiration for your own ministry and spirituality. 
NEWS & EVENTS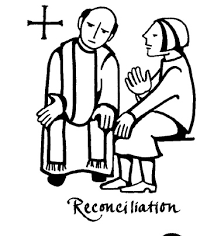 The Sacramental Team met on Tuesday 14th September 2021 to discuss the upcoming Sacrament of Reconciliation, scheduled for November 10. Due to the current Covid restrictions and lockdown, the team decided to postpone preparation for the Sacrament of Reconciliation till Term 1 next year. It is anticipated that the current...
25th Sunday Ordinary Time
Mass by Zoom only this weekend
10.00am  Saturday and Sunday

Weekday Masses by Zoom:
9am Monday - Wednesday
6pm Thursday and Friday
Details of how to participate have been sent to all those on the parish email list. If you are not on the list but would like to join subscribe here.
St Augustine's Parish is located in the southern tablelands district of New South Wales, Australia. It incorporates the town of Yass and the villages of Gunning, Murrumbateman, Bowning, Breadalbane, Dalton, Gurrundah and Wee Jasper.
Meehan Street
PO Box 24
Yass NSW 2582
Phone: (02) 6226 1086
Fax: (02) 6226 2220
Email: yass@cg.org.au
Monday: 9am - 3pm
Wednesday: 9am - 3pm
Friday: 9:30am - 3:30pm (Bulletin)