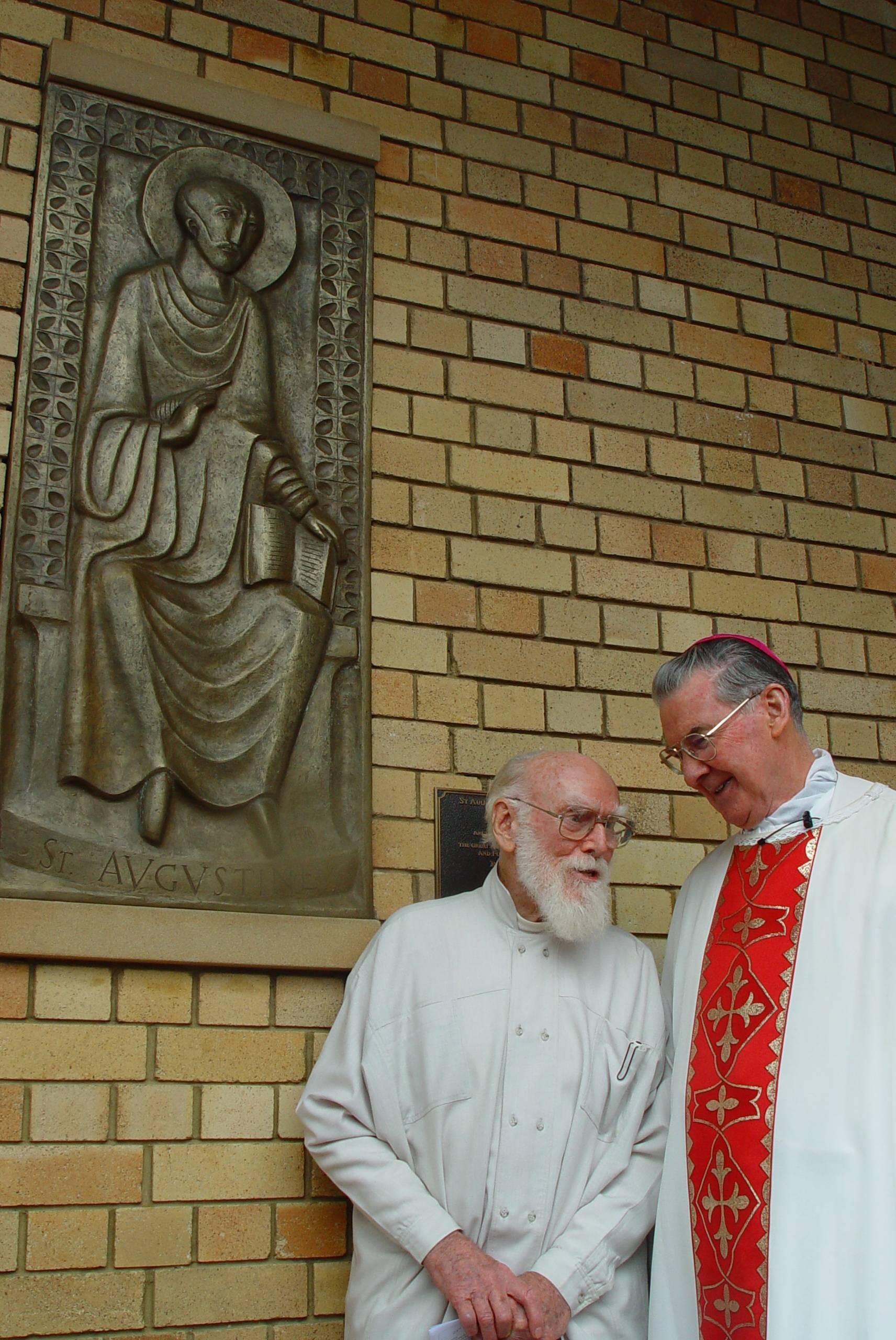 St Augustine's Parish is blessed to have four wonderful sculptures by Tom Bass in the church. They are the great crucifix on the front of the building, the Reredos crucifix on the wall behind the altar, the statue of St Paul near the baptistery, and the low relief of St Augustine outside near the front side entrance.
The crucifixes and the statue of St Paul were commissioned by then Bishop Guilford Young for the opening of the new church in 1956. 
The low relief of St Augustine was contributed by Tom Bass and the Darmody family in 2004 and dedicated to the memory of Mick and Joan Darmody and Archbishop Young.
For more information on the sculptures read the interesting paper by former PP Father Laurie Bent. Also read the tribute article in St Vincent de Paul NSW's Vision magazine published shortly after Tom passed away in 2010.
For more information on Tom Bass visit the Tom Bass Sculpture School website: http://tbsss.org.au