St Augustine's Parish is a great community which tries to live the Gospel in all that we do. If you live locally we hope this site will inspire you to join our community. If you live far away, we hope that this site will provide inspiration for your own ministry and spirituality. 
NEWS & EVENTS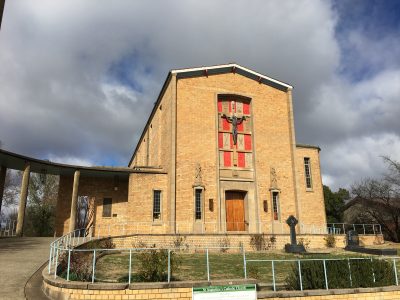 EXPRESSIONS OF INTEREST FOR THE POSITION OF ST AUGUSTINE'S YASS YOUTH MINISTER Purpose of the Role The core role of the Youth Minister is to assist in the animating of spirituality and faith development of youth and promote attitudes based on Gospel values. The Youth Minister is to co-ordinate opportunities...
St Augustine's Parish is located in the southern tablelands district of New South Wales, Australia. It incorporates the town of Yass and the villages of Gunning, Murrumbateman, Bowning, Breadalbane, Dalton, Gurrundah and Wee Jasper.
Meehan Street
PO Box 24
Yass NSW 2582
Phone: (02) 6226 1086
Fax: (02) 6226 2220
Email: yass@cg.org.au
Monday: 9am - 3pm
Wednesday: 9am - 3pm
Friday: 9:30am - 3:30pm (Bulletin)